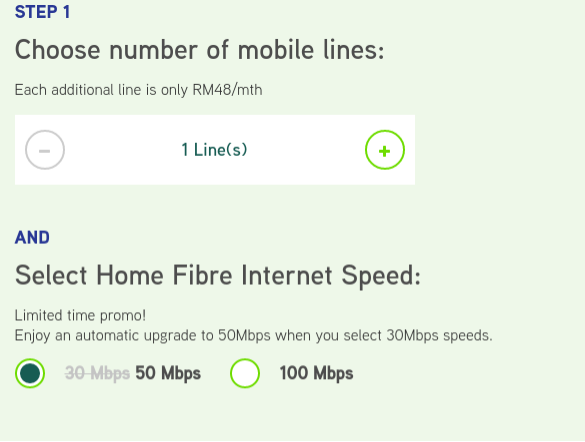 On October 2017, MaxisONE Prime was introduced. Maxis offers 2 in 1 package, Internet broadband with a mobile unlimited monthly package.
Before this Maxis offers only 30Mbps and 100Mbps. Now, besides limited offers by Maxis for MaxisOne Home.
Maxis also offers MaxisONE free-upgrade for 30Mbps to 50Mbps
Same as other promotional offers, this package also comes with a contract for 2 years,  so the price will come to normal price after that.
So if you are looking for fixed line broadband with mobile internet, you can check this new package MaxisONE package 50Mbps with unlimited data mobile internet with RM367 per month.
Check MaxisONE Prime
But before you decide to buy the new package MaxisONE Prime, you can check Maxis Broadband Coverage to make sure you will get full 4G in your area.